Garnering over 400,000 downloads in Japan alone, Aiming Incorporated announces the Chinese version release of its full-fledged hit-title RPG "Lord of Knights" today, April 16
th
. Released under the name "Dragoon Story (Chinese:龙骑物语)", this version is downloadable from the China App Store.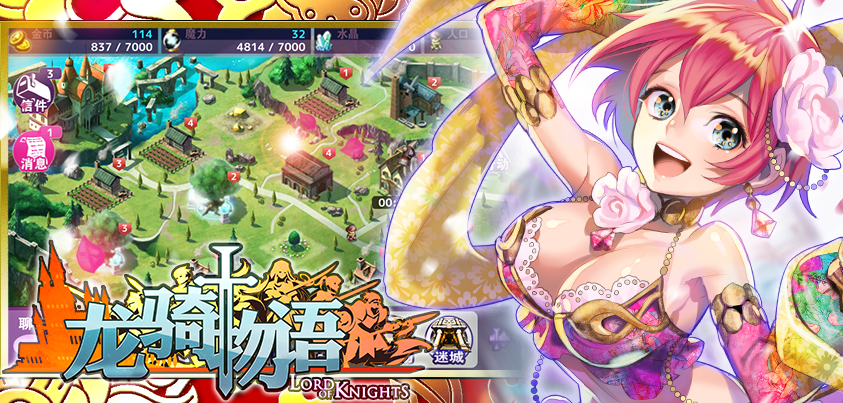 Following the Korean release of "Lord of Knights" last December 5
th
, 2012 and their recent English version release on March 14
th
, 2013 serviced through Mobage West, not only does Aiming continue to challenge the North American market, known to be popular for strategy games, but is also striving to continue strengthening its publishing overseas.
◎Images of the Chinese Version

■Dragoon Story (龙骑物语) Overview
Genre:RPG+Strategy
Platform: iOS
Publisher:Aiming Incorporated
Developer:Aiming Incorporated
Operated by:Times Lark Inc.
"Dragoon Story" App Store:
https://itunes.apple.com/cn/app/long-qi-wu-yu/id604803683?mt=8
"Dragoon Story" Official Website:
http://dragoonstory.com/