Sega Networks and Aiming Incorporated announces the release dates of their first-ever collaborative game title: "Gentou Senki: Griffon" for Android in May 2013 and for iOS in July. Amidst the lush graphics of "Gentou Senki: Griffon", get ready for an exhilarating gaming experience along with your friends in this action RPG for your smartphone.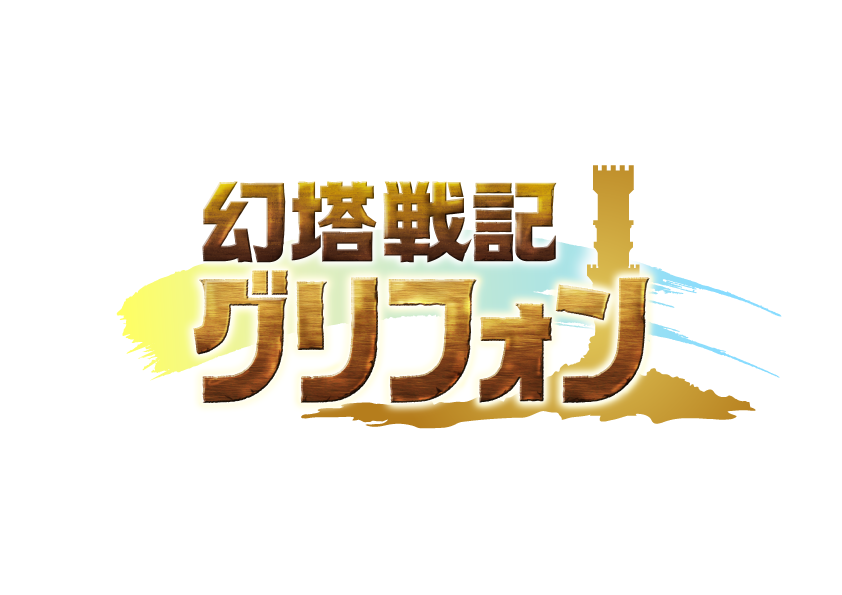 In addition, the Limited Closed Beta Test for Android will run on April 19th (Friday) from 5p.m.~April 22nd (Monday) until 11p.m. and only 3,000 applicants will be randomly selected. For this test, conditions relating to the game server such as realtime gameplay, server behavior, and server latency will all be closely monitored. It is our intention to continually improve the game quality right from the beginning even after its official release to make "Gendou Senki: Griffon" more fun for its players. Sega Networks and Aiming hope that smartphone users will look forward to playing "Gendou Senki: Griffon".
"Gendou Senki: Griffon" Introduction Video:
https://www.youtube.com/watch?v=igVmw_q4Ps4>
■What is "Gendou Senki: Griffon"?
Out on an adventure to unravel the secrets of the mysterious tower "Metoxera",  "Gendou Senki: Griffon" is a full-fledged side-scrolling action RPG. Enter into the world of "Tower Thieves" together with allies and take down enemies at hand. With mere simple controls, experience overwhelming feeling of fun and action, playable with up to 4 friends in co-op mode. Various job classes and skill trees await! On top of other numerous avatar items, customize the playstyle to suit one's taste.
■Closed Beta Test Overview
As preparation prior to the official release of "Gendou Senki: Griffon", a closed beta test schedule will be implemented based on the details below. The closed beta test will have a limited number of participants, and its purpose shall mainly verify and measure the load capacity and quality of the game. Please bear with us should observable latency occur or if certain game conditions are not functioning properly. Should a test participant experience the aftermonetioned problems, please state them in the survey to be given at the end of the closed beta test period. All opinions and recommendations are very welcome and taken seriously by the operations team to continually keep the quality of "Gendou Senki: Griffon" consistent. Date: April 19th, 2013 (Friday) 5p.m.~April 22, 2013 (Monday) 11p.m. Participants: 3,000 OS Requirments: Android ※2.3.1 or higher, 512MB RAM or higher How to Join: Select and download "幻塔戦記 グリフォン クローズドβ", then install and open the application.

Google Play Download Link:
https://play.google.com/store/apps/details?id=com.sega_aiming.griffonbeta
Merits in Test Participation:
Those who participate in the test will receive an in-game item on the offical release version as a gift of gratitude. ※Limited to only to those whose e-mail addresses are registered. ※A separate announcement on a later date will be made regarding the distrubution process and the date of distribution.
【Rewards】
・Closedβ Test Limited Edition Item (Can be equipped on any job class) ・Continue Coin 10 pcs.
【And, for those who answered the survey
…
】
・Premium Gacha Ticket 1 pc. ・Continue Coin 10 pcs. ・500 CP (500 Yen equivalent)
Disclaimer:
※As the iOS version is still currently under development, "Gendou Senki: Griffon" cannot be played on any iOS-compatible devices during this Closedβ Test. ※All game data will be deleted after the Closedβ Test. ※Changes to the Closedβ Test date, time and contents may change prior to official notice. ※A player found to be violating the Terms of Service or displaying any kind of behavior that is offensive or against the Japan Public Order and Decency law shall have their ID automatically deleted. ※During the Closedβ Test, please take note that the options for in-app purchases shall not be implemented.
"Gendou Senki: Griffon" Official Website:
http://griffon.sega-aiming.com
"Gendou Senki: Griffon" Official Twitter:
https://twitter.com/griffon_sp
(ハッシュタグ)#ぐりぽん
"Genou Senki: Griffon" Official Facebook Page:
http://www.facebook.com/GRIFFON.sp