Aiming Incorporated announces the release of its smartphone command-battle RPG for the iOS, 『ソード オブ ナイツ』beginning April 15th (Tuesday).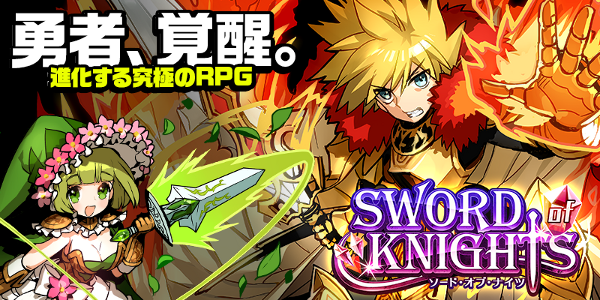 ■The Brave, Awaken. The Ultimate Evolving RPG『ソード オブ ナイツ』
『ソード オブ ナイツ』is the latest RPG path-based game wherein the story unfolds as you roll and move along the path, adding in an all-too-familiar command battle system for game fans on the smartphone. Every adventure is presented in a dice-game dungeon style mix, where everyone can progress in the game intuitively. The game features characters designed by popular Japanese illustrator Wardarco, with new, attractive and cool characters constantly being introduced. Last but not least, unleash your best moves and take down bosses with allies through real-time gameplay called 【Boss Rush Mode】!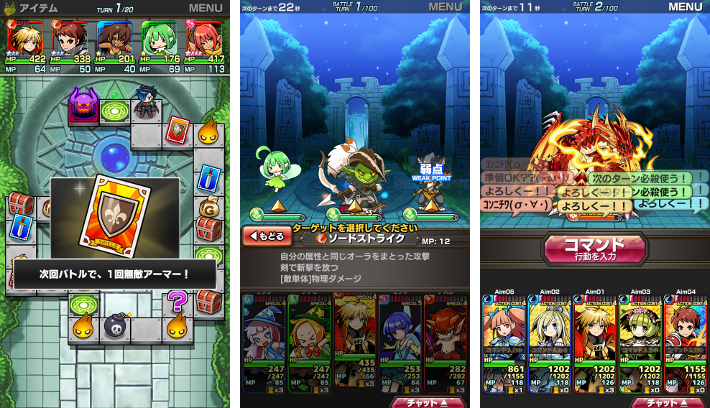 <Application Overview>
Game Title: ソード オブ ナイツ◆王道本格無料RPG-SOK-◆ Genre: Command-battle RPG Device OS: iOS/Android Start of Service: iOS Version/April 15th, 2014  Android Version/Spring 2014 Pricing: Free Download (with options for in-app purchases) ※For more details, please refer to the links below (Japanese Only):
Official Website
http://swordofknights.jp/
Official Twitter
https://twitter.com/SWORDOFKNIGHTS
App Store
https://itunes.apple.com/jp/app/sodo-obu-naitsu-wang-dao-ben/id672654573?mt=8