Aiming Incorporated announces the official release of 『スマホでゴルフ! ぐるぐるイーグル』for the iOS beginning today, April 14th, 2014 (Monday).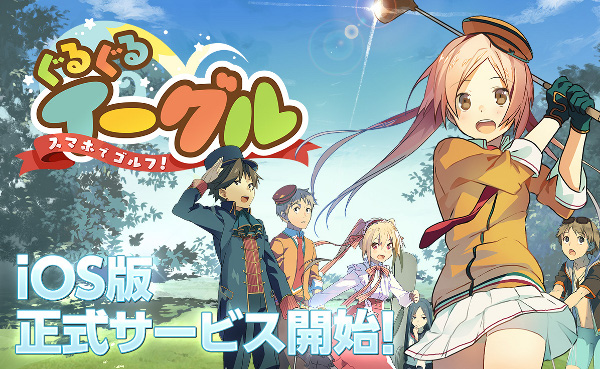 ■『スマホでゴルフ! ぐるぐるイーグル』Commercial iOS Version Release Begins!!
Obtaining a 4.5-star user review on Google Play and garnering a score of 97% for its fun factor through a user survey during the limited second OBT phase implemented on the latter half of February 2014, 『スマホでゴルフ! ぐるぐるイーグル』makes things more interesting by releasing its iOS commercial version!    
■A Light and Cute Golf Game!!
What is『スマホでゴルフ! ぐるぐるイーグル』(a.k.a.『ぐるいー』)? Experience a genuine casual golf play in a minute's convenience through simple and easy controls topped with a huge lineup of cute clothing and player matches with zero waiting time! Clear the Holes (Maps) to acquire new equipment (such as golf clubs, clothing, etc.) and gain funds to strengthen your equipment, and nurture your own unique avatar. ◎Easy for Users New to Golf!◎ If it's『ぐるいー』, anybody can easily hit a nice shot. Even those who are new to golf can experience the thrill and fun of it.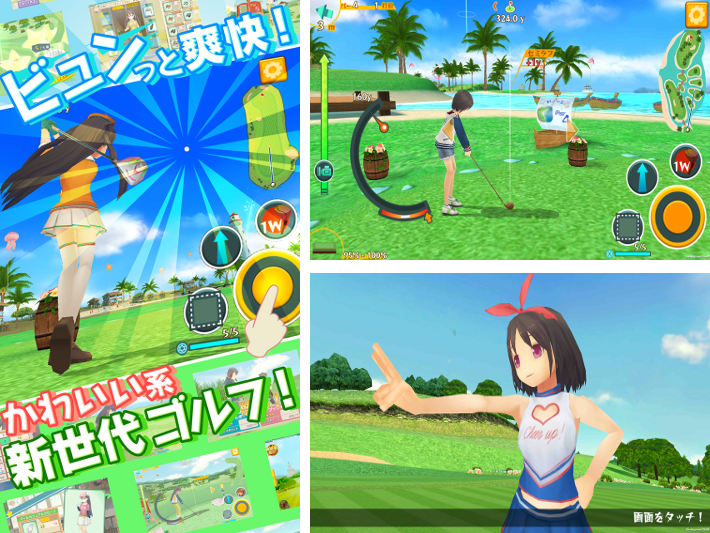 ◎Feed Your Fashion Fixations◎ Collect over 600 unique and stylish outfits including swimwear, cheerleader outfits, maid's uniforms, angels wings and many others!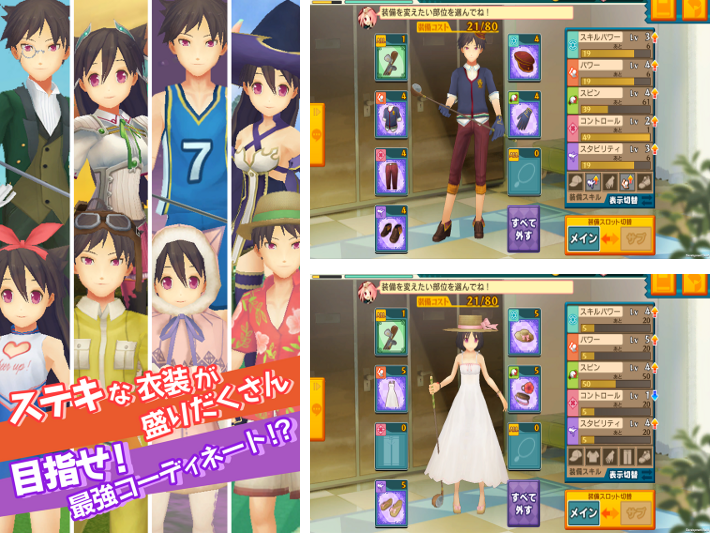 <Application Overview>
Title Name: スマホでゴルフ! ぐるぐるイーグル Genre: Golf Game Smartphone Platforms: iOS/Android Start of Service: iOS/April 14, 2014 Android/TBA Pricing: Free-to Download (with options for in-app purchases)
Official Webpage (Japanese)
http://sp-eagle.com/
Japan App Store
https://itunes.apple.com/jp/app/sumahodegorufu!-guruguruiguru/id787077687