Aiming Incorporated announces the commercial release of their self-developed, full-fledged strategy RPG, "오빠는 삼국지 for Kakao" for Android and iOS via Kakao Game Korea today, November 29th 2013 (Friday). "오빠는 삼국지 for Kakao" will be operated by A-KONG Inc.

■What is "오빠는 삼국지" for Kakao"?
Enter "오빠는 삼국지 for Kakao", where intense battles amongst powerful generals and beautiful maidens from the world of Romance of the Three Kingdoms unfold in this full-fledged strategy RPG. For a mere 5 minutes daily, players can enjoy being a ruler and manage their own [Kingdom], and as it prospers, gather generals to fight under your reign to expand your territory. Train your soldiers through [Fusion] and [Dungeon Exploration], join a [Guild] with other players and together battle against the great evil spread throughout the land and aim for glory as the supreme ruler of the continent! Other features include the daily [Duels], where your soldiers can rally against that of another player's. Through Kakao's [Greetings] and [Invite Friends] feature, obtain special in-game tickets and generals as presents! Build your kingdom, train your soldiers, and even duel! Also, collect your favorite characters from the Three Kingdoms saga, all cute and sexy to boot! Have your own "Three Kingdoms" right in the palm of your hand!    
■In-game Screenshots
○Kingdom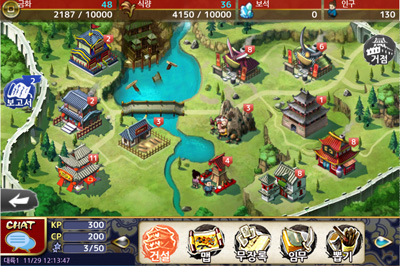 ○Map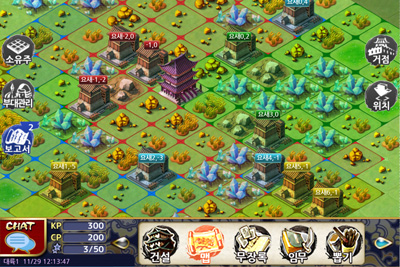 ○Quest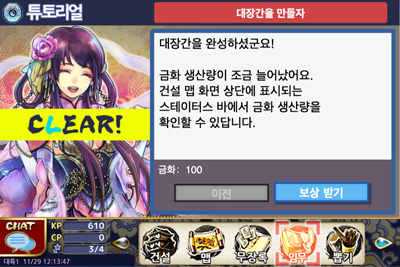 ○Deck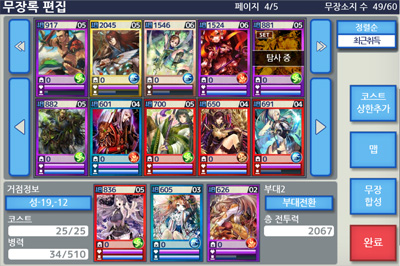 <Application Overview>
Genre: Simulation RPG OS: Android/iOS Price: Free-to-Play (with options for in-app purchases) Developed by: Aiming Incorporated Operated by: A-KONG Inc.
A-KONG
http://a-kong.com/
https://www.facebook.com/akongfriends
"오빠는 삼국지 for Kakao"Google Play Link (Korean Only)
https://play.google.com/store/apps/details?id=com.akong.k3lok
"오빠는 삼국지 for Kakao" App Store Link (Korean Only)
https://itunes.apple.com/kr/app/oppaneun-samgugji-for-kakao/id740353741?mt=8