Aiming Incorporated announces another breakthrough of its hit-title "Lord of Knights (ロードオブナイツ)" for the smartphone, in garnering over 1.5 million downloads. To celebrate this momentous occasion, Aiming launches its "Breakthrough: 1.5 Million Downloads!" event starting October 25th (Friday), 2013.

■"Breakthrough: 1.5 Million Downloads!" Event
(1) "Breakthrough: 1.5 Million Downloads!" Limited Edition Card Release
「[GR] Seiryuu Fureiya」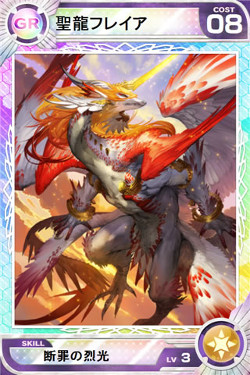 Acquisition Requirements:Obtainable from the Special Lotto to be made available during the event period only     Thy Goddess Freyja from the world of Lord of Knights reveals its true power as she morphs into a Divine Dragon to stand face to face with the fierce Dark Lord!
「[UR] Meiou no Sasoi」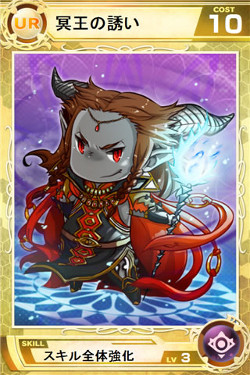 Acquisition Requirements:All Users who have completed the User Account Registration prior to the "Breakthrough: 1.5 Million Downloads!"event ※New Users who have just registered will receive their limited edition card during the November 1st (Friday), 2013 maintenance.   The ever-fearful Dark Lord reveals his other true form…in all his cuteness! Initiating Basic Fusion with this card as a Material Card,
can strengthen ALL
of the Base Card's skills! Until November 1st (Friday), Users who have used 500CP or more will receive 2 more of these cards as gifts!   (2) 15 Gold Tickets as Gifts   (3) "Breakthrough: 1.5 Million Downloads!" Special Lotto Begins

■New World「World 26」Opens
On October 17th (Thursday), World「26」was opened. For those new to Lord of Knights, a limited edition card only obtainable in 「World 26」 awaits! Plus other loads of surprises, join 「World 26」 now! For more details on the event, please visit the official Japanese website and official Japanese Twitter website.
【Official Japan Website】
http://lordofknights.jp/
【Official Japan Twitter Website】
https://twitter.com/LoK_Aiming
「Lord of Knights」 Overview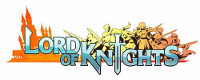 Genre: Simulation RPG Device OS: Android/iOS Pricing: Free Download (with options for in-app purchases)