Breaking over one million downloads in Japan alone, Aiming Incorporated now announces the Traditional Chinese version release of its full-fledged RPG Lord of Knights, under the title "Tale of the Dragoon (聖騎之王)" for Taiwan and Hongkong. Both iOS and Android versions are downloadable as well from the Taiwan and Hongkong Google Play and App Store respectively.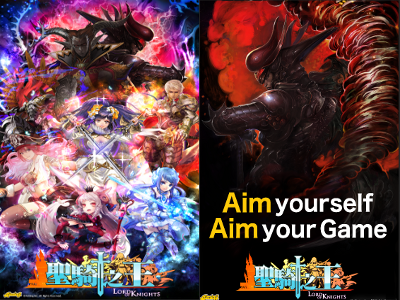 Following the favorable reception of Lord of Knights' international version releases in Korean on December 5, 2012 and in English on March 14, 2013, and with the booming smartphone market of Taiwan and Hongkong, Lord of Knights now catches on with the release of "Tale of Dragoon".  
■What Kind of Game is "Lord of Knights"?
Lord of Knights is a full-fledged RPG where players rule over their territory as lord, and grow their own cards into a formidable army. Assemble a guild alongside a multitude of players to wage in war, and duel with other players one-on-one, with game elements of simulation and card battle rolled into one.   ◎Images of the Traditional Chinese Version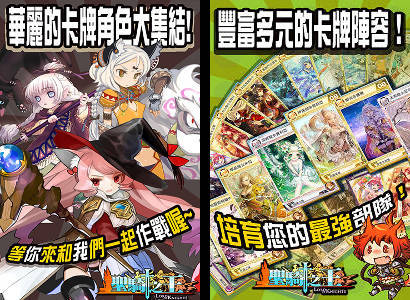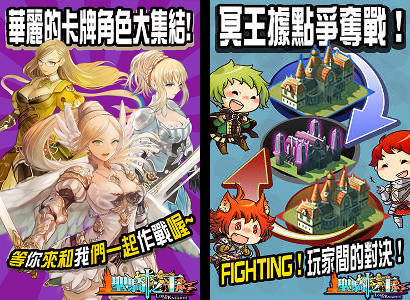 ■Overview of "Tale of the Dragoon (聖騎之王)"
Genre: Simulation RPG Smartphone OS Compatibility: Android/iOS Price: Free Download (with options for in-app purchases) Developed and Operated by: Aiming Incorporated  
"Tale of the Dragoon (聖騎之王)" Google Play URL
https://play.google.com/store/apps/details?id=com.aiming.taleofthedragoon
"Tale of the Dragoon (聖騎之王)" App Store URL
https://itunes.apple.com/tw/app/sheng-qi-zhi-wang-lord-knights/id655928909?mt=8
"Tale of the Dragoon (聖騎之王)" Official Facebook Page
https://www.facebook.com/lordofknights.tw
"Tale of the Dragoon (聖騎之王)" Official Website
http://taleofthedragoon.com/