Aiming Incorporated announces the English version release of its full-fledged RPG "Lord of Knights" today, March 14th, which garnered over 400,000 downloads in Japan alone. Re-named as "Kingdom Corps", this game is downloadable through Google Play and published under Mobage (U.S.A.)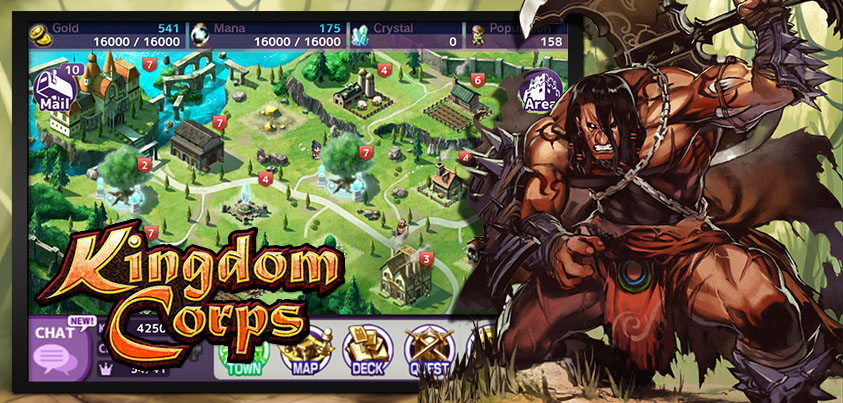 Following the favorable reception of its Korean version release last December 5th, 2012, Aiming now challenges the North American market, known for its popularity with strategy games. Aiming continues to strive their best to strengthen its branding not only locally, but in North America as well.
In addition, a pre-registration promotion for Kingdom Corps prior to its official release began on March 5th. Those who have pre-registered will receive a special card.
https://mobage.wufoo.com/forms/preregister-for-kingdom-corps/
◎Images of the English Version

■Kingdom Corps Overview
Genre: RPG+Strategy
Platform: Android
Publisher: mobage
Developer: Aiming Incorporated
Operated by: Aiming Global Service, Inc.
Download Here:
https://play.google.com/store/apps/details?id=com.mobage.ww.a1389.TSS_EnM_Android
"Kingdom Corps" Facebook Page
http://www.facebook.com/KingdomCorps
"Kingdom Corps" Official Website: