Aiming Incorporated announces the start of its open service for "Lord of War" today, February 26th. "Lord of War" is a real-time battle RPG for the iOS developed under a partnership with Times Lark. In commemoration for Lord of War's open service launch, Aiming would also like to announce a number of special ongoing promotions.
■About "Lord of War"■
In "Lord of War" communication is the key to victor, which features "Dynasty Wars" a large-scale and real-time 20 versus 20 guild battle. Not only will you be able to organize your own units and win through the Dynasty Wars alone, but rather share the glory of being the Supreme Rulers with friends!
■Opening Commemoration Promotions for "Lord of War"■
The following information below are about the promotions launched in line with the commemoration of Lord of War's open service, commencing today, February 26th, 2013:
○Start- Dash Promo
During the promo period, each time a specific level is achieved, useful in-game items such as Stamina Recovery Potions used for Quests, or rare cards with beautiful characters and cool monsters can be obtained as presents!
Promotion Period: until March 5th, 2013
○Lord of Knights × Lord of War Collaboration Promotion
Achieving over 400,000 downloads since its release, Lord of Knights now brings in more excitement as a promotion collaboration with Lord of War begins! Through this collaboration, a never-before-seen limited edition card can be yours! ☆Play Lord of Knights and you can obtain this card in "Lord of War"! 【SR】 Arachne Cost: 17 Attack: 2210 Defense: 2210 Skill: Blast Attack Attribute Attack Up (Med)
Promotion Period: Until March 15th, 2013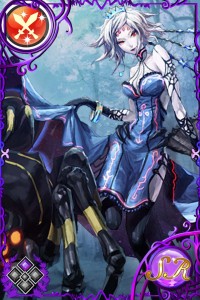 ■Application Overview
Title Name: Lord of War Genre: Real-time Battle RPG Platform: AppStore Compatibility: iPhone, iPod touch, iPad with iOS 5.0 or higher Pricing: Free-to-Download (In-App Purchase) Development Partner: TimesLark.Inc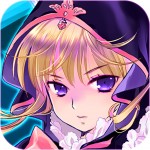 Real-time Battle RPG "Lord of War"
Official Website
http://lordofwar.jp/
Download Here:
https://itunes.apple.com/jp/app/id598573912